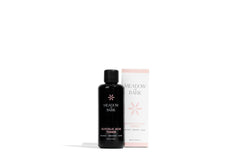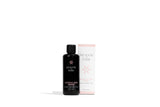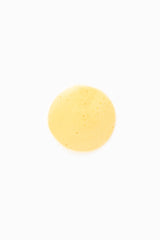 Glycolic Acid (8%) Toner
A balancing and brightening toner to help combat breakouts, while removing dead skin cells and alleviating visible signs of hyper-pigmentation. Nourishes skin and restores it to its proper PH levels while enhancing glow. 
Who's it For? Best for clogged pores, uneven complexion / hyperpigmentation and those seeking youth preservation.
Scent Profile: Neroli, Ylang Ylang and Bergamot.
How to Use: Use 2-3x per week until skin is acclimated. Then use a maximum of 1x daily in the PM by applying with a cotton pad to face, chest and neck.  *Always use SPF during the day when using an AHA product since new skin will be exposed after chemical exfoliation.
Pairs Well With: All M&B Products. 
Key Ingredients: Glycolic Acid, Lavender Distillate, Green & White Tea Extract, Milk Thistle & Olive Leaf Extract, Aloe Juice and Alcohol Free Witch Hazel. 
Camellia Sinensis (green tea) Leaf Extract, Camellia Sinensis (white tea) Extract, Handcrafted Lavandula Angustifolia (lavender)* Hydrosol, Aloe Juice, Alcohol Free Hamamelis Virginiana (witch hazel), Acacia Gum,Glycolic Acid (8%), Salix Nigra (black willow) Bark Extract, Carpylyl /Capryl Glucoside, Olea Europa (olive) Leaf Extract, Helichrysum Italica Extract, Unfiltered Apple Cider Vinegar*, Silybum Marianum (milk thistle) Seed Extract, Saccharomyces Ferment, Aroma**, Phenethyl alcohol, Ethylhexylglycerin, Citral, Citronellol, Eugenol, Geraniol, Limonene, Linalool.
*Derived from Organic Farming. 
** Clinical Grade Essential Oils Blend.