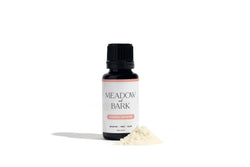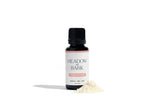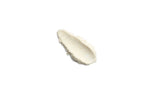 Vitamin C Booster is
Vitamin C in its most powerful, potent form brightens, lightens, and provides protection from environmental free radicals.  
Who's It For: Most skin types and those seeking rescue from hyper-pigmentation, age spots, dull skin, and fine lines.
Scent Profile: None.
How To Use: In the AM, add a pinch of this powder to your palm and mix with 1-2 pumps of our Brightening Essence until fully dissolved.  Then apply to face, neck and décolleté by pressing into skin.  Follow with M&B serum, moisturizer, or facial oil.
Pairs Well With: Brightening Essence.
Key Ingredients: L-Ascorbic Acid, Tapioca Starch (cassava root), Ferulic Acid.
L-Ascorbic Acid,
Tapioca starch (From cassava root), Ferulic Acid