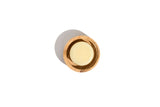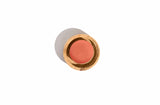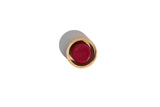 Lip Butter
A hydrating, smooth and delicious balm that keeps those lips protected and buttery. 
Clear - perfect for all day, all night hydration with essence of vanilla and coconut.
Vanilla Rose - light sparkly pink, barely there hint of color with essence of vanilla and rose.
Watermelon - light red, a barely-there hint of naughty.
5ml
Ingredients: Coconut Oil, Castor Seed Oil, Calendula infused Jojoba, Shea Butter, Cocoa Butter, Beeswax, Candelilla Wax, Vitamin E, Lanolin, Mica**, Plant Based Aroma.
**Sustainably Sourced in the US.