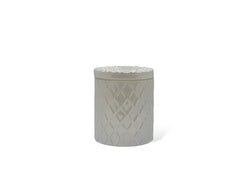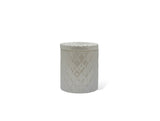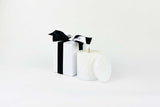 The Mentor Soy Wax Candle
"Your spiritual counselor brings positive healing energy and allows you to approach things with an unburdened mind. Featuring notes of Palo Santo & Rain, breathe easy my friend, I'm here for you."
Includes: Luxurious and sensual soy wax candle in a snow white, carved glass vessel, box and note card with above quote.

Key Ingredients: 100% soy wax, cotton wick and phthalate free.
Size: 8-ounce jar.
Burn time: ~ 48+ hours
Caution: Never forget about your Mentor. The use of candles is totally at your own risk. Keep burning candles out of reach of children and pets.