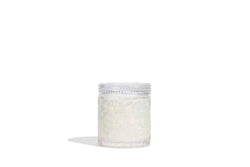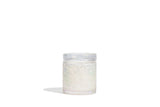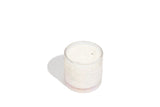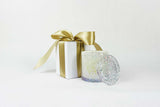 The Moon Goddess Candle
"Moonstones unlock the Goddess within." With stones at the top and bottom, light this ethereal candle and inhale the sweet and delicate essence of Lily, Vanilla, and Ocean Breeze. As the stones come together - your inner goddess will feel strong, confident, and focused.
Includes: Luxurious and sensual soy wax candle in an iridescent, carved glass vessel with moonstones at top and bottom, box and note card with above quote.
Key Ingredients: 100% soy wax, cotton wick and phthalate free.
Size: 10-ounce jar.
Burn time: ~ 48+ hours

Caution: Always attend to your illuminated goddess. The use of candles is totally at your own risk. Keep burning candles out of reach of children and pets.